The Wild Goose
Designer Cowhide Bags and Accessories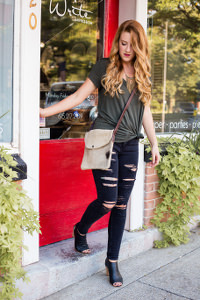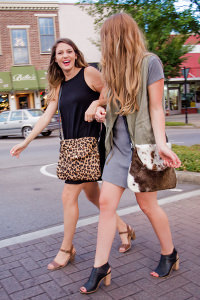 We started designing the cowhide bags many years ago and have been greatly blessed to have such success with them! We choose the hides carefully and take them to our Amish seamster for construction. We keep a simple classic design so that we can make quality durable bags in a variety of colors and styles at a very reasonable price. Every year, we have added a few more styles to our line, and tweaked the design of older styles to keep them interesting and fresh. We offer retail and wholesale pricing. The bags and accessories do very well in many boutiques, especially for Fall and Christmas!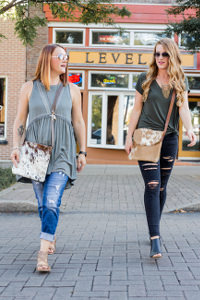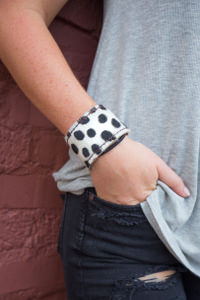 Our bags come in several designs:
Weekender (a large, roomy bag)
Overnight Bag (just roomy enough)
Messenger Bag (perfect for laptops)
Tote (large and small)
Purse (Sm, Med, Lg crossbody)
Bucket Bag
Wristlet
Clutch
We also design accessories, such as our cuffs, bi-fold wallet/checkbook covers and belts! Check out our gallery to see our full line of bags and more. Since our designs are unique and one-of-a-kind, patterns and colors vary, depending on the particular hides used. Please contact us if you're looking for something specific.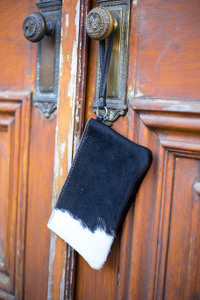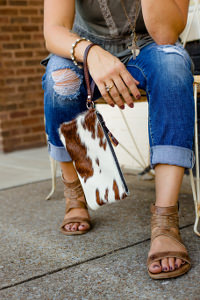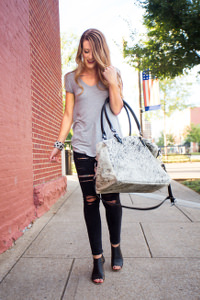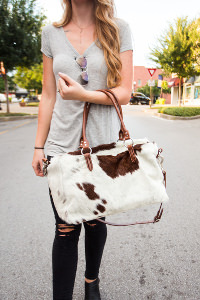 The weekender is a larger duffle-style bag. It's great for a weekend getaway; perfect for a carry on bag. It fits under the seat, in front of you. These bags are very strong and durable.

The men's Messenger is a gorgeous rustic style bag! It is great as a briefcase/workbag for men or women. It is also wonderful as a laptop bag and the strap is adjustable.

The overnight bag is great for a short trip. Pack a change of clothes and your toiletries. It's also great as a carry-on bag, or it even works as an everyday bag if you like a bigger bag! It's a small duffle-style with two handles and a long strap that can be adjusted.

The Bucket bag is our most popular for everyday use. It is very fashion-forward with the hobo style. It has one very nice-quality soft handle and hangs perfectly on your shoulder. There are two small pockets inside for your lipstick, cards and more.

The large tote is a fantastic bag for working moms on the go. You can fit all of your things in it: laptop, water bottle, notebook, books, diapers, etc! The smaller tote is a great bag for those who like easy access. Its open design helps you find things quickly. You can wear it on your shoulder or carry it by the two handles.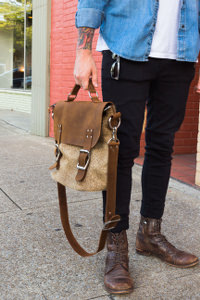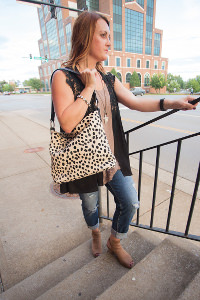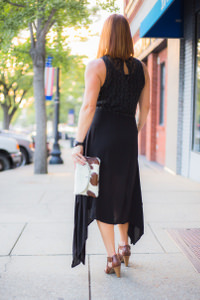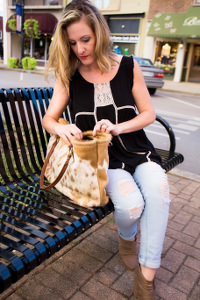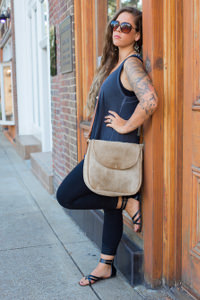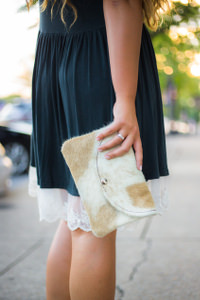 Our small Crossbody bags are very popular! They sit perfectly on your hip for a hands-free shopping day! The small crossbody can hold a wallet, phone, keys lipstick and a few other small items. They come in all hair, or with leather on the back and flap. We also have a style with no flap and a zipper instead. The long straps are made from the nicest leather.

Our medium Crossbody bag is also a comfortable take-along, except this bag is a little bigger. It has a little more shape at the bottom amd can hold a bit more, but is still easy to carry.

Our large Crossbody bag has a gusset, making it wider for larger items. Although more purse-like in design, it can function comparably to our rugged Messenger bag. It's great for everyday use!

Our Clutches are envelope style, with snap closures in brass, antique brass and nickel. These are great for a night out or to throw into a larger bag to hold small items like lipstick, phone and keys!

Wristlets are great for a hands-free day; just slide it on you wrist and go! They are used alone, tucked into a bigger bag or as a makeup bag!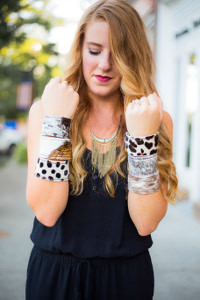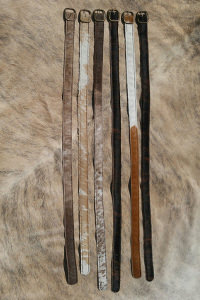 Please visit our gallery to see more of each design we offer and to view more of our accessories. Check back often, we are always adding new items!
Our cowhide cuffs are 2 inches wide and are backed with high quality leather. They have 2 snaps for sizing. They're a cute and fun accessory!


* Our belts are 1 1/2" wide and come in many sizes: 28" 30", 32", 34", 36" and 38". They have an antique brass buckle. They are also backed with high quality leather.


All Photos courtesy: Autumn Ward Photography (unless marked: *)